INCLUDES: Tamron SP 150-600mm F/5-6.3 Di VC USD G2 Lens + Tamron Tap-in Console + Altura Photo Venture Camera Bag + SanDisk 64GB and 32GB C10 Ultra UHS-I SDXC Memory Cards + Altura Photo Rapid Fire Neck Strap + Altura Photo Mini Tripod with Pistol Grip + Altura Photo Rapid Fire Wrist Strap + Altura Photo Hard-Shell Case + Altura Photo Accessory Kit + 3 Sizes MagicFiber Microfiber Lens Pouch
HIGH PRECISION LENS: Spanning a versatile and long-reaching focal length range, the Tamron SP 150-600mm f/5-6.3 Di VC USD G2 is a 4x zoom covering telephoto to super telephoto perspectives. Complementing the long reach is an optimized optical design that features three low dispersion (LD) glass elements to reduce chromatic aberrations and color fringing throughout the zoom range.
COMPATIBLE with all Canon Cameras, including EOS 7D Mark II, 70D, 77D, 80D, Rebel T3, T3i, T4i, T5, T5i, T6, T6i, T6s, T7, T7i, SL1, SL2 APS-C Cameras, and EOS 5D Mark III, 5D Mark IV, 6D Mark II, 5DS, 5DS R, 1Dx Mark II Full Frame DSLR Cameras.
TAMRON AUTHORIZED DEALER. Includes Tamron USA 6-Year Warranty.
YOUR PURCHASE INCLUDES
DIGITAL GOJA IS AN AUTHORIZED TAMRON USA DEALER. 6-YEAR LIMITED WARRANTY.
Bundle includes:
Tamron SP 150-600mm F/5-6.3 Di VC USD G2 Lens
Tamron Tap-in Console
Altura Photo Venture Camera Bag
SanDisk 64GB and 32GB C10 Ultra UHS-I SDXC Memory Cards
Altura Photo Rapid Fire Neck Strap
Altura Photo Mini Tripod with Pistol Grip
Altura Photo Rapid Fire Wrist Strap
Altura Photo Hard-Shell Case
Altura Photo Accessory Kit
3 Sizes MagicFiber Microfiber Lens Pouch
Tamron 150-600mm F/5-6.3 Di VC USD G2 Zoom Lens for Canon
The SP 150-600mm G2 (Generation 2) ultra-telephoto lens with upgraded optical performance enables you to capture the moment with sharpness and accuracy with remarkable definition. This new lens features better overall optical performance and faster AF speed, VC enhancements, plus Fluorine Coating, and FLEX ZOOM LOCK. Other improvements in the new lens include a redesigned ergonomic body with moisture-resistant seals, minimum focus distance has been improved to 7.2ft from 8.9ft, and the lens is now compatible with the TAP-in Console for future firmware updates and Autofocus and VC customization.
Features:
– Canon EF-Mount Lens
– Filter Size: 95mm
– Format Compatibility: 35mm Film / Full-Frame / APS-C
– Aperture: Maximum: f/5-6.3 Minimum: f/32-40
– Minimum Focus Distance: 7.2′
– Three Low Dispersion Glass Elements
– eBAND, BBAR, and Fluorine Coatings
– Vibration Compensation
– Ultrasonic Silent Drive Autofocus Motor
– FLEX ZOOM LOCK, and Zoom Lock Switch
– Full-Time Manual Focus Mechanism
– Moisture-Resistant Construction
– Removable Arca-Type Tripod Mount
– Compatible with TAP-in Console
Compatibility:
– Compatible with all Canon full-frame and APS-C SLR/DSLR cameras including the EOS REBEL T3I, T5I, T6, T6S, 60D, 70D, 80D, 7D, 7D MKII, 6D, 5D MK III, 5D MK IV, 1DS, 1DX
STORE
We are official US Authorized Dealers for Canon, Sigma, Olympus, Sony, Manfrotto and other leading photography brands, as well as exclusive sellers of Altura Photo® and the MagicFiber Microfiber® – We are the original bundle experts and your source for all your photography needs.
If you have any questions or comments, please do not hesitate to contact us directly. We'll get back to you right away. Customer satisfaction is our #1 priority.
FAQ
Our goal is to offer the lowest price possible, and in most cases, we offer MAP (minimum advertised price) pricing. This means you can't get a lower price than us and in addition, we include extra accessories with our custom GOJA bundles.
Never. Everything sold by Digital Goja is brand-new and in its original packaging.
Yes! As Canon and Sigma USA Authorized Dealers, our products have full US warranty just like buying in any big chain store. Only our bundles offer a much better value. Shop with confidence.
We offer SAME DAY SHIPPING for orders completed before 12:00 pm EST (Mon-Friday)
We send most of our packages through United States Postal Service (USPS). Orders over a pound in weight ship Priority Mail.
Our distribution facility is located in Miami, Florida, USA.
Absolutely! We are proud to share with you hundreds of instructional and how-to videos that we've created answering all your questions. Check us out on YouTube by searching 'Digital Goja' or send us an email and we'll be glad to help you.
All of our products ship with Free Standard Shipping to US locations. Expedited and International shipping may have additional costs. Please see the product page for the exact shipping cost per item. You can also verify the exact costs during checkout.
All packages are shipped the next business day.
International buyers can expect parcel arrival within 15 business days; however, delays of up to 30 days have been known to occur depending on the country's postal service.
International Buyers – Please Note: Import duties and taxes are not included in the item price or shipping cost unless the Item is send with the eBay Global Shipping Program. These charges subject to your country's laws and customs and are the sole responsibility of the buyer to investigate such costs.
We accept PayPal as payment method for any domestic transaction. Packages destined to Florida are charged an additional 7% in sales tax according to state law. International payments must be submitted through PayPal to guarantee safety of the transaction.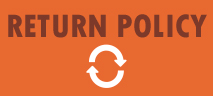 We are committed to your 100% Satisfaction and will do whatever we can to meet that commitment. Hopefully, our feedback is a testament to that effect.
If you are not satisfied with your purchase or you have any question about your product at all, please contact via the 'Ask a question' button below.
Return Policy (NOT INCLUDING; Canon, Sigma, Manfrotto, Tamron brand items. For these items please see further below):
You may return products in their original, undamaged packaging within 60 days of your order, for a refund, or a replacement. You must contact our customer service department to receive a Returned Merchandise Authorization (RMA) number, to ensure proper handling of the return and/or replacement. Products cannot be returned without an RMA number.
Shipping expenses, if any, will not be refunded.
Returns should be packed in an outer shipping carton, to avoid defacing the original box/packing of the product. The RMA number should be clearly written on the shipping label or somewhere on the package. Returned merchandise that gets lost or damaged in transit is not the responsibility of Digital Goja.
If the return is due to our error, we will pay for the return shipping costs and this will be communicated at the time of the issuance of the RMA number.
For CANON, SIGMA, MANFROTTO, TAMRON products and any order above $300.00 USD and above;
Return requests more than 30 days past the order date cannot be returned.
Return requests within 30 days from the order date must be sent to our customer service department for RMA approval and the following conditions must be met:
If the following conditions are not met, Digital Goja reserves the right to refuse the return or to charge a restocking fee of NO LESS THAN 20%.
All returned or exchanged items must be in brand new condition, in their original box, and must include all packing material, blank warranty cards, manuals, and all accessories.
Merchandise missing the original Universal Product Code (UPC) cannot be returned.
Items with timers must show less than 30 minutes of use. Items with shutter counters must show less than 50 exposures.
Digital Goja is not responsible for personal data or items left in returned merchandise.
Digital Goja is not responsible for any consequential or incidental damage resulting from the sale or use of any merchandise bought from us. We are only responsible for the monetary value of the merchandise.
We strive to respond to all emails the same business day, and in most cases within 4 hours. Please note that on Mondays or days after holidays, response to emails may take longer. Thank you in advance for your patience. Please remember that we will do whatever we can to make you a happy customer.